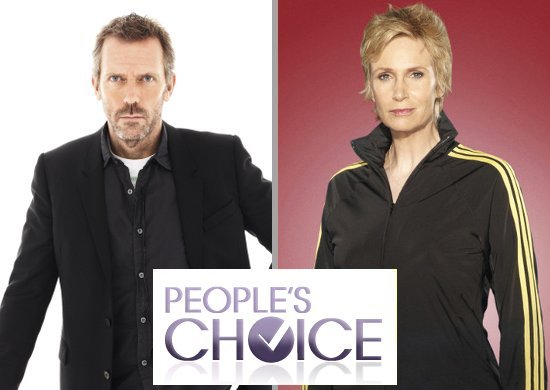 FOX's shows "House M.D." and "Glee" prove that they appeal to fans after their victories at 2011 People's Choice Awards were announced. "House" not only won Favorite TV Drama but also helped Hugh Laurie and Lisa Edelstein to win the favorite TV Drama Actor and Actress while Favorite TV Comedy "Glee" delivered a win for Jane Lynch.
The event is a fan-voted awards show which was held at Nokia Theatre on January 5 in Los Angeles, California. Other winners which were announced early were Neil Patrick Harris (Favorite TV Comedy Actor) and Conan O'Brien (Favorite Talk Show Host). The latter said on his acceptance speech, "When you're up against Oprah Winfrey, you don't want to win. It makes Oprah very, very angry."
To Read More Click Here.