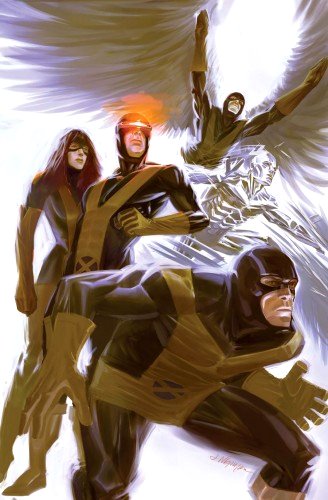 With only five months away from the release of "X-Men: First Class", everyone is looking forward to the first trailer. While it has not come out yet, a source who claims to have watched the trailer describes it to The Daily BLAM!.
The trailer is said to open with the 20th Century Fox logo "which pans up as the two spotlight beams cross and form a white 'X' on the left of the screen. A white circle goes around the 'X' forming the X-Men logo, as Magneto's helmet comes up on the right."
Patrick Stewart and Ian Mckellen, who portrayed Professor X and Magneto in "X-Men" trilogy, reportedly voice over the opening lines about destiny and which side will you stand for while their scenes in previous "X-Men" movies are featured. The video then jumps to see young Charles Xavier and Erik Lensherr meeting for the first time, followed by a different angle of the scene from the opening of X-Men in the concentration camp.
To Read More Click Here.