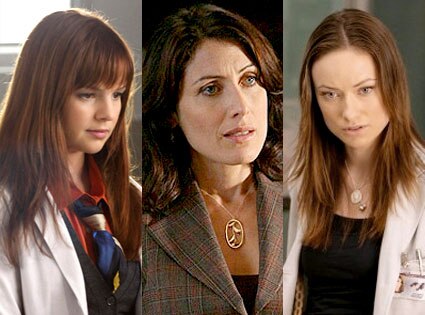 If you are loving Amber Tamblyn on House so far this season, good news: You are in good company. Executive producer David Shore and Amber's current costars spent much of their time last night at Fox's shmoozefest for TV critics raving about the show's latest guest star.
So is she gonna stick around?  
Absolutely, if David Shore has his way. When asked if Amber will replace Olivia Wilde, who has been off shooting movies for most of the current season, the smarty-pants boss man says: "I love Amber Tamblyn. I would love to work with her and I'd love to continue to work with her. Whether or not she wants to work with us or not...She's great. She's great and it's been fun working with her." Read More...
http://feeds.eonline.com/~r/eonline/kristin/~3/KavgYeHawl4/b220196_house_ladies_scoop_will_amber_tamblyn.html