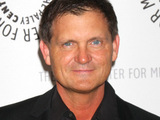 The possible companion series to The Vampire Diaries has reportedly been put on hold.
News that the show's executive producer Kevin Williamson was planning a spinoff first emerged last year.
Williamson later revealed that the series would be set on a college campus in the same world as The Vampire Diaries.
However, Deadline says that Williamson has now told The CW that his work on the current season of The Vampire Diaries has not allowed him enough time to develop the project.
Williamson recently signed up to work on a new pilot for The CW.
http://www.digitalspy.co.uk/ustv/s62/vampire-diaries/news/a301934/vampire-diaries-spinoff-project-on-hold.html