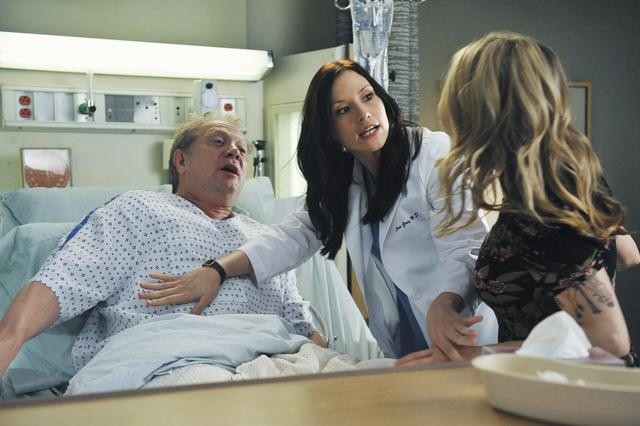 "You're not his family, you're his midlife crisis!" - Lexie
Thatcher's medical problems, and his new girlfriend, play a major role in next week's episode of Grey's Anatomy, "P.Y.T. (Pretty Young Thing)." Lexie is far from thrilled.
It's the first few seconds of the promo airing last night that really have fans buzzing, of course. The reason for that is simple: Valentine's Day. MerDer love. Enough said.
Check out our Grey's Anatomy review for a discussion of everything that happened in last night's episode, then watch the promo for "P.Y.T" below if you haven't seen it ...
http://www.tvfanatic.com/2011/02/greys-anatomy-episode-promo-pyt/