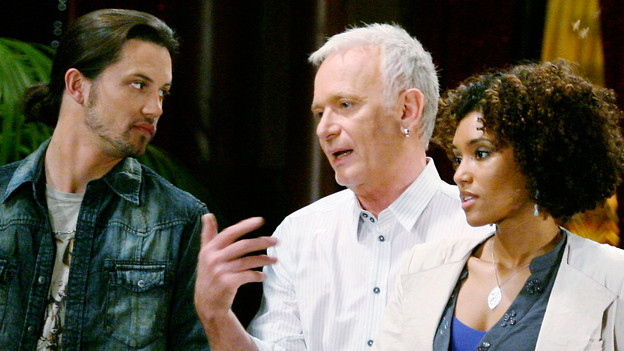 Carly once again challenges Jax on his feelings for Brenda, only to discover he is remodeling the Metrocourt to accommodate an apartment for Brenda. Later, Carly revels in telling Claire that Brenda dumped Sonny ... so he is therefore available. 

Claire asks Dante to run a background check on Brenda. Dante comes clean with Claire -- somewhat -- and mentions he was assigned to guard Brenda three years ago in NYC when he was with the local force. He asks Claire to keep this quiet. 

Charmed by Brook Lynn, Nikolas continues to pay her to be his social escort to events. But when Elizabeth returns with a visit to Wyndemere, she tangles with Nik's new houseguest.
To Read More Click Here.