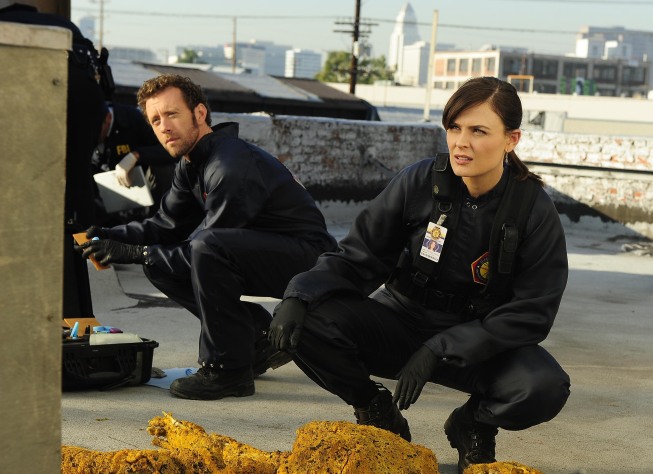 February 10 has been the date Bones producers have pointed to as the "tipping point" for Booth and Hannah. This sneak preview from tonight's episode may indicate why.
During a night out with Sweets, and no doubt influenced by a remark his young psychiatrist pal makes, Booth makes a surprising decision about his relationship.
Guess this would be the two proposals we've been hearing about ...
http://www.tvfanatic.com/2011/02/bones-sneak-previews-booth-to-propose-tonight/