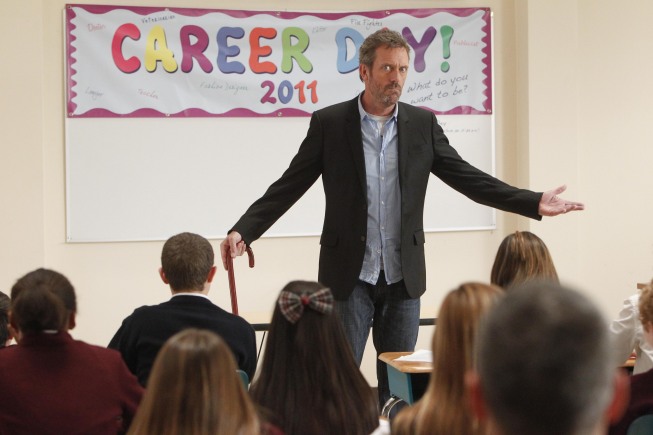 I'm sorry. Did I break your concentration?!?
You can't handle the truth!
On next week's new episode of House, our favorite doctor tosses out a series of iconic movie quotes as he speaks at a fifth grade class' Career Day. Of course, after he scares all the students, he gets sent to the principal's office. Read More...
http://www.tvfanatic.com/2011/02/house-episode-trailer-two-stories/