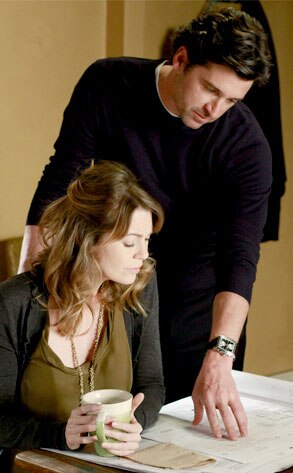 Don't ever change, Grey's Anatomy! We love the way you hurt us so good.
This season of Grey's Anatomy is chock-full of juicy baby-related storylines, and when we were lucky enough to catch up with Shonda Rhimes at the TV Summit sponsored by Variety and the Television Academy Foundation, she revealed that there's much more to come for our beloved and oh-so-troubled favorites at Seattle Grace Mercy West.
Find out what Shonda shared about Mark and Lexie's romantic struggles, how Cristina Yang has changed since the shooting trauma, and the way in which Callie's pregnancy is intertwined with Meredith and Derek's fertility struggles: Read More...
http://feeds.eonline.com/~r/eonline/kristin/~3/P6T8xRfDxBg/b226484_greys_anatomy_shonda_rhimes_addresses.html