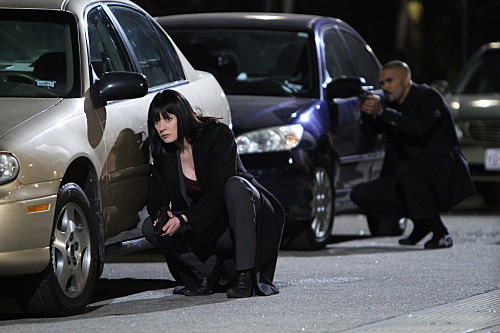 Next week on Criminal Minds, Reid makes an unusual connection with an autistic child that could hold the key in helping the BAU finding the boy's missing parents.
Meanwhile, Prentiss enlists two former Interpol colleagues in hunting an old nemesis, a story line that continued to develop in last night's episode of the procedural.
What do you predict will happen with Doyle, Emily and the returning J.J.?
Take a look at this promo for "Coda" and see what you think:
http://www.tvfanatic.com/2011/02/criminal-minds-promo-coda/