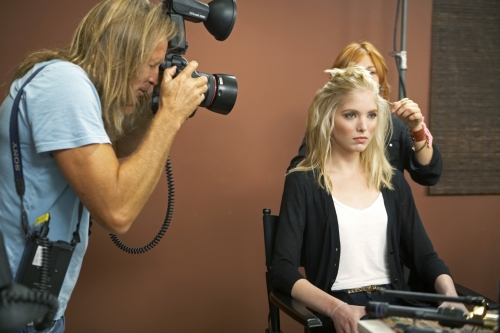 It's a whole new season of America's Next Top Model, as viewers were taken to Tyra Land last night.
While every cycle's has some strange Tyra moments, the start to Cycle 16 was almost like a parody of ANTM, with the girls acting as a platform for Banks to perform. By cutting out casting, Tyra got a chance to mock the wannabe models, which was amusing, spot-on and incredibly self-serving.
Best Tyra line: "I'm not a cookie cutter. I cut the cookies. And I will cut you." Read More...
http://www.tvfanatic.com/2011/02/americas-next-top-model-review-cycle-16-premiere/