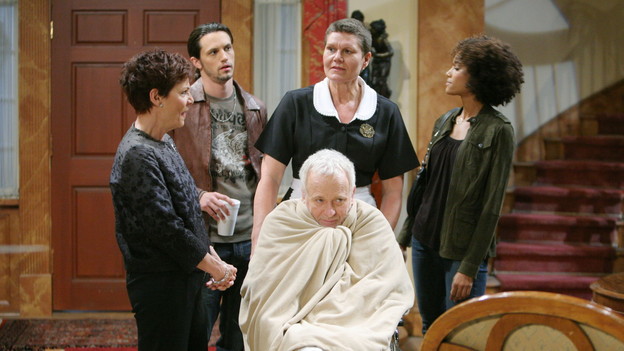 Brenda visits the Quartermaines, and shares warm scenes with Edward.

Both Brenda and Carly arrive at PCPD to support Sonny, who is under investigation for the car bombing that affected Kristina. Sonny accuses Claire for putting her job before their relationship.

The Balkan try to make a deal with Dante to trade Siobhan for Brenda.
As Robin sings Emma to sleep and Patrick is caught in surgery, the living room is set on fire, caused by a stray candle. Robin smells smoke but slips on the stairs and falls unconscious. At the hospital, Liz comes to Robin's defense with Lisa. Lisa arrives at the Scorpio home to discover flames. Lisa rescues Emma, but will she go back in and save Robin?

Steve reveals his surgery skills and his difficult relationship with his father in a conversation with Patrick.
To Read More Click Here.