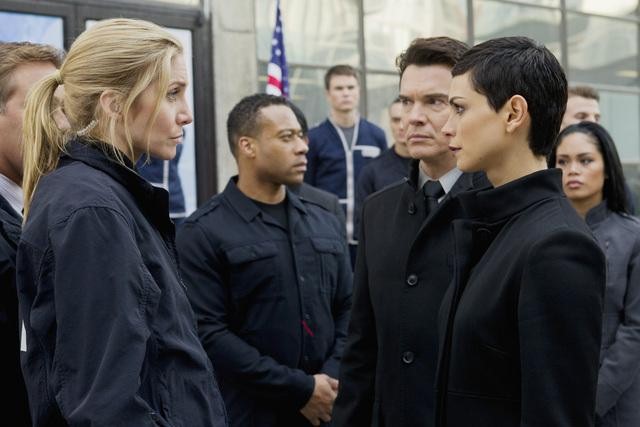 V wraps up its season - and, very possibly, the entire series - with "Mother's Day" next Tuesday night.
The episode will feature the debut of Marc Singer, who played freedom fighter Mike Donovan on the original mini series, as the new character of Lars Tremont. Look for this secret organization member to play a key role in events.
Elsewhere on the finale:
Anna is all about having Lisa breed with Tyler.
Erica and Diana enlist Lisa's help to stage a coup against her mother.
http://www.tvfanatic.com/2011/03/v-season-finale-preview-who-is-lars-tremont/