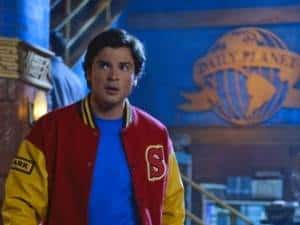 The 200th episode of Smallville will be airing this week on October 15. Last week we posted a one-minute trailer for the upcoming episode. Now The CW has released a sneak peek of Clark and Lois arriving at their high school reunion. Take a look at the video below.
A RECORD-BREAKING EVENT! SMALLVILLE HITS 200 EPISODES AND BRINGS BACK FAMILIAR FACES LIKE JAMES MARSTERS AS BRAINIAC
To Read More Click Here.