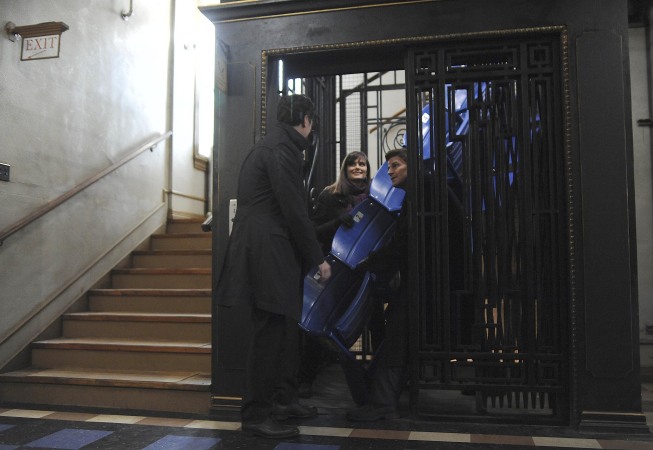 Will tonight's much-anticipated episode of Bones mark a turning point for B-squared?
Directed by series star David Boreanaz, "The Blackout in the Blizzard" features just that ... with Booth and Brennan stuck in the elevator in his building throughout.
One big problem with being trapped in a steel cage? It puts a real crimp in their inability to stop a killer from spreading a potentially lethal virus across the D.C. area.
But their issues don't end there ...
http://www.tvfanatic.com/2011/03/bones-clips-and-preview-the-blackout-in-the-blizzard/