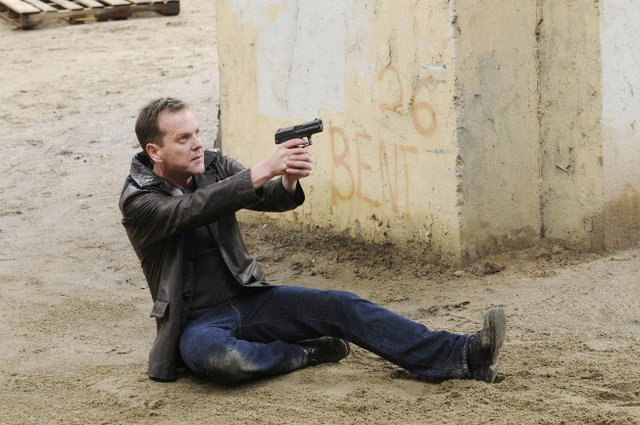 Kiefer Sutherland reveals a release schedule for "24: The Movie". Making an appearance on "The View" on Monday morning, March 21, the 44-year-old actor gushes that the big screen adaptation of Fox's series "24" will make its way out in 2012. "It will come out in the summer of 2012," the Jack Bauer depicter confirms. 
Earlier this year, Kiefer has shared his thought that the film will still happen in spite of the fact that 20th Century Fox executives
suspended the movie
as they rejected the script written by "State of Play" screenwriter Billy Ray. The
Golden
Globe
award winner believed that the film is still "the little engine that could."
Read More...