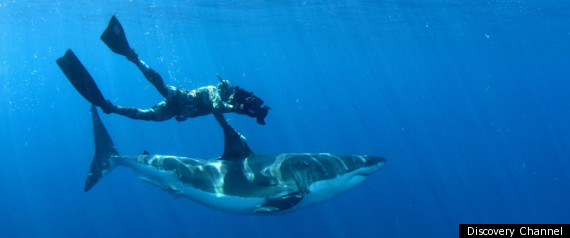 Jeff Kurr knows a thing or two about sharks.
During his two-plus decades with Discovery Channel's Shark Week, the LA-based filmmaker has captured some of the most ground-breaking and dazzling footage of these feared creatures of the sea. This year, Kurr focuses his attention on the great white shark's return to our shallow waters and sandy beaches in "Great White Invasion."
To get psyched for Shark Week 2011, we sat down with Kurr to discuss all things cautious sharks, endangered sharks, and even a few frisky sharks. Read More...
http://feeds.huffingtonpost.com/~r/HP/Entertainment/~3/plIqeknyUC8/shark-week-2011-great-white-invasion_n_913651.html