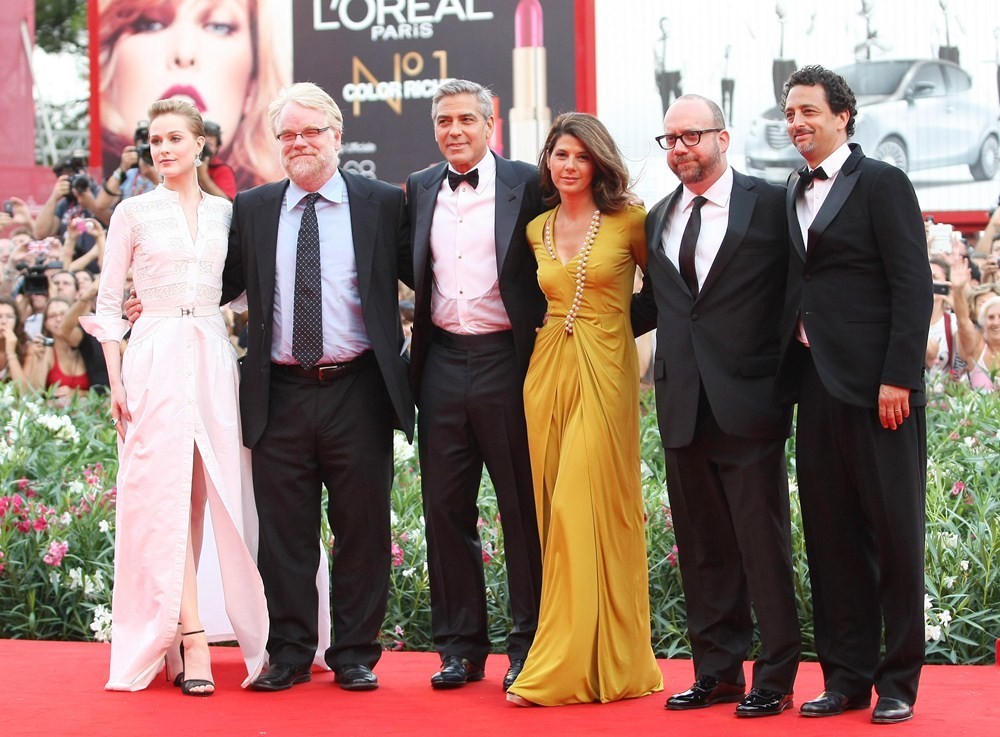 A number of Hollywood
 stars jetted off to Venice, Italy to support the premiere of "The Ides of March" on Wednesday, August 31. Set as part of the Venice Film Festivals opening ceremony, the special screening was attended byGeorge Clooney who has a role in the movie in addition to taking the helming duty. 

Wearing a traditional black and white suit completed with a bow tie, he sported a funny face when posing on the red carpet. At a press conference before the premiere, he responded to questions whether he is interested in running for public office, saying "Why would I do that?" 

Back at the special screening, leading lady Evan Rachel Wood also stole the spotlight by flaunting some skin in a white floating Alessandra Rich gown. As for her female co-star Marisa Tomei, she opted for a mustard-colored Marios Schwab gown with pearl embellishments which made her look more feminine.  Read More...