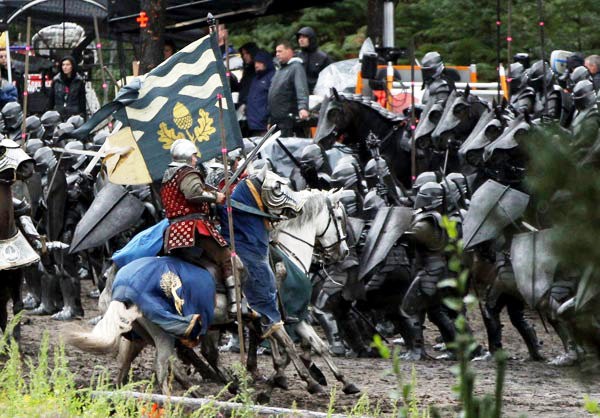 Four new pictures taken from the filming location of "Snow White and the Huntsman" hit the web recently. Courtesy of Hollywood Life, the photos show battle scene somewhere near a forest. They show a number of extras posing as the swordmen and knights in armors. 

None of the main actors like Kristen Stewart, Sam Claflin, Chris Hemsworth and Charlize Theron were seen on the set. In a respective order, they tackle the roles of Snow White, Prince Charming, Huntsman and Evil Queen. 

"Snow White and the Huntsman" presents a twisted story of the classic tale. While the Grimm story describes Snow White as a lovely-singing princess, this movie features the female royal as a tough lady. She fights and defends herself against the Evil Queen under the guidance of the huntsman.  Read More...