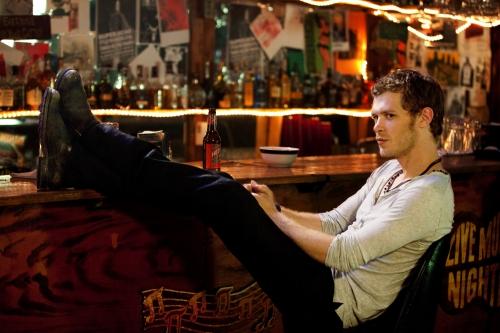 Pretty much everything has been turned on its head since we last visited Mystic Falls, Virginia, but it's a testament to The Vampire Diaries' consistently strong writing and acting that it already feels so normal.
Call it a new, bloody normal.
From the opening sequence to a vintage TVD shocker just before the the credits rolled, "The Birthday" was a wild ride, one that reaffirmed why the series has become a personal favorite and one of TV's best.
My great fear has been that the producers will take too many creative liberties, given the endless possibility offered by the genre, and deviate from the compelling characters and story arcs that define the show.
One episode into Season 3, consider those fears assuaged. Read More...
http://www.tvfanatic.com/2011/09/the-vampire-diaries-review-the-birthday/