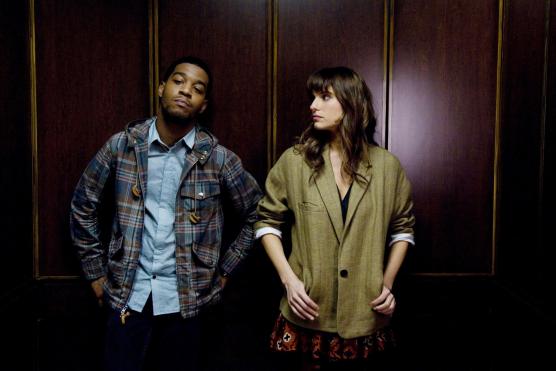 Summer may be gone, but there was plenty of heat on this week's episode "Money, Power, Private School." 
Like Kappo, I too wanted to throw up on Ben's face for breaking up with Julie, but I respected his honesty. Ben freed up his dance card just in time, as it seemed Nancy might want the next slow jam. Ben also gave the Heisman too his ex Rachel and opened the door for Domingo and some love in an elevator. Just prior to that scene, Rachel told Domingo she wanted to smoke something that would make her feel like her body didn't exist. Lucky for him and us it does, as we got a full glimpse of her ridiculously hot resume. My only issue with their hook up was what happened to poor Moo Shoo tied up outside?
From old flames to actual flames, Rene's skateboard stunt went up in smoke, but he may yet get his viral video thanks to Wilfredo attacking the protester (Eriq La Salle) with his flaming flannel. You had to feel for Rene as he lamented about his bad luck in trying to go legitimate. Catching Debbie's daughter making out with Wilfredo though provided some good leverage in his attempts to impress his spokesmodel girlfriend.  Read More...
http://www.tvfanatic.com/2011/10/how-to-make-it-in-america-review-money-power-private-school/