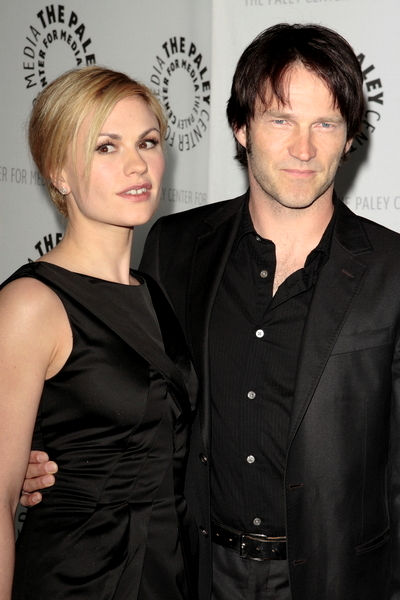 Stephen Moyer and Anna Paquin, who play on-screen lovers in hit TV series "True Blood", are engaged. Representatives for both of them confirm the news to People, yet provide no further details.
Meeting each other for the first time at an audition for the HBO vampire series, Stephen Moyer and Anna Paquin began dating soon thereafter. However, it wasn't until February this year that they went public with their romance.
"The reason it was dodged last year was very intentional on both our parts," Moyer said at the time on why he and Paquin kept their romance low profile. "It was very important to me that the cast and crew we were working with didn't feel it was fickle, and didn't feel it could possibly potentially encroach on their lives, you know, just like, 'Oh the two stars are having a thing.' We didn't want to take anything away from the show."