On my drive to class this morning, NBC asked "What kind of hero are you?" during one of the (many) promos for Chicago Fire - and it's a great question... except there's one problem: to be a hero you need character.
Chicago Fire's pilot just didn't answer that question as well as it should have.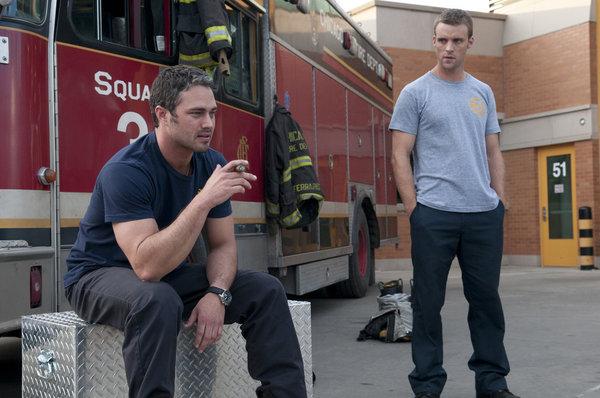 Which is rather surprising considering it's a show from Dick Wolf. While the multiple iterations of Law and Order never had the most amazing characters, they were still fully developed and interesting enough to hold our attention season after season, and if Chicago Fire is going to carry SVU's heavy torch it needs to give us that same reason to tune in. Read More...
http://www.tvfanatic.com/2012/10/chicago-fire-review-a-slow-burn/#ixzz296eWkKRw