Maybe my expectations for the Beauty and The Beast pilot were set too low based on all the early reviews calling it one of the worst premieres of the season, but I didn't think it was that bad.
In fact, I thought it was pretty good.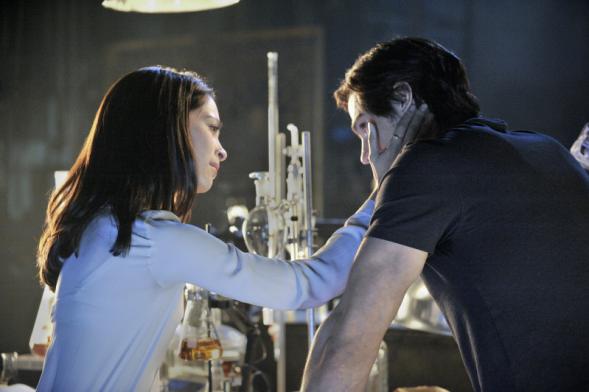 Beauty and The Beast is in The CW's sweet spot: beautiful people in ridiculous or supernatural (or both!) situations with sexy undertones and emotionally stirring music that makes you totally buy in to their world of questionable plots and lustful glances.
Vincent Keller, "The Beast," is part of an experimental military genetics program? And he's a scientific genius? AND he's hot 99% of the time except when his adrenaline kicks in? Yup, it's a CW show through and through. As long as you're aware of that tuning in, I see only good things in your future. Read More...
http://www.tvfanatic.com/2012/10/beauty-and-the-beast-review-not-so-beastly-after-all/#ixzz296gE1Gw6