What do you know? it seems like the Two and a Half Men writers do care about Alan.
But, not to worry, he is still doing and saying despicable things.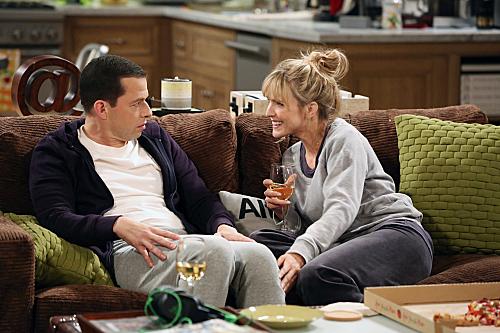 "Four Balls, Two Bats and One Mitt" shed the spotlight on this house mate's sex life. That alone should be enough to gross anyone out, but it provided for some also great laughs. (As always, visit our Two and a Half Men quotes section to see what we mean.) Read More...
http://www.tvfanatic.com/2012/10/two-and-a-half-men-review-the-spice-of-life/#ixzz296h70Wfh