What a terrific episode of Dexter.
Continuing the theme of Season 7 - Deb vs. Dexter vs. his Dark Passenger vs. her confusion on how to control it - "Buck the System" featured a number of tense, intriguing discussions between brother and sister, while posing the legitimately difficult question:
Is Dexter a necessary evil in the world?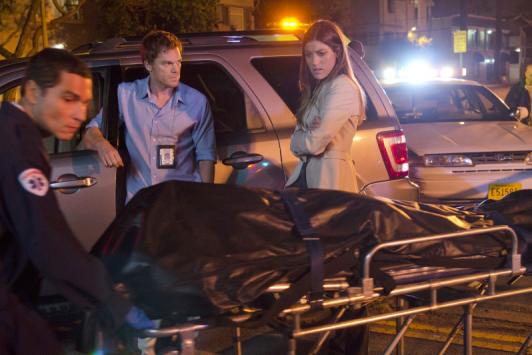 For years, Dexter has rambled about change and fitting in and whether he can just be a normal human being. But he can't be. We've all known this for awhile and it's been refreshing this season to hear Dexter admit as much. Read More...
http://www.tvfanatic.com/2012/10/dexter-review-necessary-evil/#ixzz29OOHaYoT