Eli Roosevelt may be a man of the law, but he's also a man who lost his wife a couple weeks ago on Sons of Anarchy Season 5.
How will this sheriff react to the death? We got a glimpse of his reckless behavior on last Tuesday's "Small World" and Rockmond Dunbar told reporters on a conference call soon after the episode that Eli actions were merely the tip of a crazed iceberg.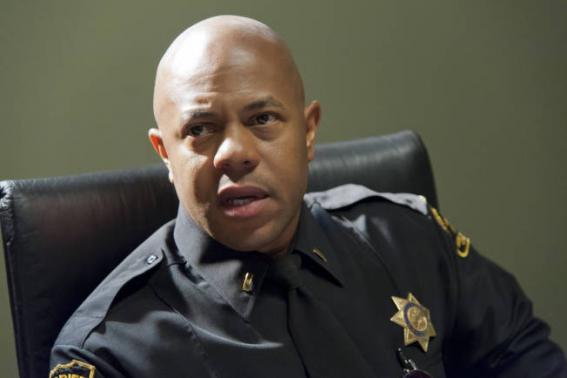 "This dude is spiraling out of control," the actor said. "He's lost everything that he built his life for. He took a job close to home where he thought that would bring his relationship to his wife a little bit closer. They're trying to have a baby. She finally gets pregnant and then she's killed.  Read More....
http://www.tvfanatic.com/2012/10/rockmond-dunbar-teases-sons-of-anarchy-arc-evil-ahead/#ixzz2A3VGVGVg