An ugly situation is developing on the set of Blue Bloods.
Jennifer Esposito, who has portrayed Detective Jackie Curatola since the show's first season, has been placed on temporary leave due to medical reasons based around the actress' battle with Celiac Disease.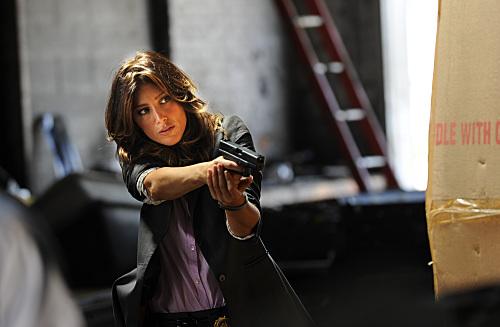 Said CBS Studios in announcing the move:
"Jennifer has informed us that she is only available to work on a very limited part-time schedule. As a result, she's unable to perform the demands of her role and we regretfully had to put her character on a leave of absence." Read More...
http://www.tvfanatic.com/2012/10/jennifer-esposito-forced-out-of-blue-bloods-goes-off-on-shameful/#ixzz2A3W4D8YZ