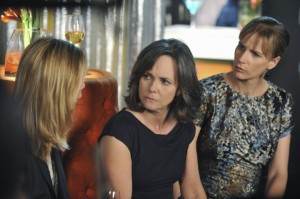 Brothers and Sisters returns for its fifth season on September 26. We previously posted promo photos for the premiere and now we have photos and a synopsis for the October 3 episode below.
SARAH GETS HER FIRST TASTE OF LUC'S VERY SUDDEN PUBLIC EXPOSURE, ON ABC'S BROTHERS & SISTERS.
To Read More Click Here.