Life's pretty good for Jenna Dewan these days.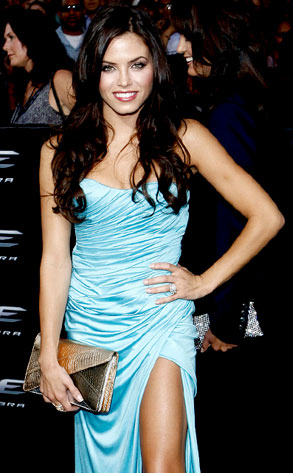 She nabbed a hunky movie star, G.I. Joe's Channing Tatum, for a hubby last month. And now the dancer-turned-actress has found herself on one of the hottest new shows this season--Melrose Place.
Executive producer Todd Slavkin confirmed to us that Jenna, who starred in Step Up with Channing, will play a movie executive named Kendra Wilson who works on the Paramount lot and has her eyes on Jonah Miller (Michael Rady), an aspiring filmmaker. Todd describes her character as an "ivy league graduate, wickedly sexy and wickedly smart."
She is set to appear in two episodes for now (episodes seven and eight), but her "audition blew us away," says Todd, so they hope to see more of her.
Melrose Place premieres Sept. 8 at 9 p.m. on the CW.
Like the new casting? Let us know in the comments below.
Source:
E!Online - Jenna Dewan Gets "Wickedly Sexy" on Melrose Place