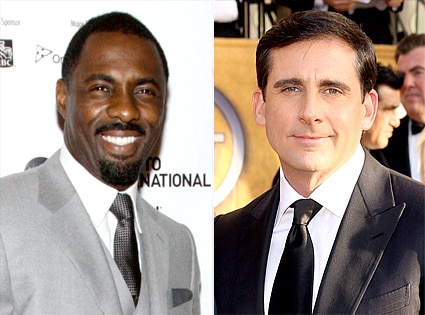 Could Charles Miner be hooking up with both Angela Martin and Kelly Kapoor?!
OK, maybe not. But we did just catch up with The Office's newest addition, Idris Elba, to get the goods on which of Dunder Mifflin's two sexually available ladies Charles Miner would most likely go for.
"Kelly is a little quirky and funny, but I can't see Charles and Kelly having a fun date. I can see Angela and Charles having a fun date because they're so boring! I can see them going out there and reprimanding waiters in restaurants." Hee.
Read on for more of what Idris told E!Online exclusively about the future of Dunder Mifflin without Michael Scott (Steve Carell), Charles' antipathy toward Jim (John Krasinski) and Idris' battle with what seems to be a pretty serious disease...
E!Online: Is There Going to Be an Office Threesome?
Photo courtesy of eonline.com