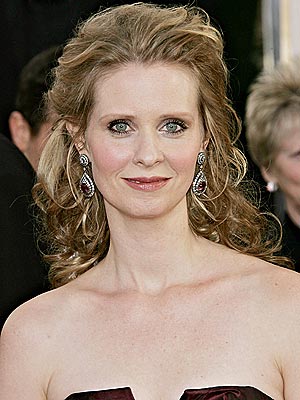 Sex and the City's Cynthia Nixon has announced that she was diagnosed with breast cancer a year and a half ago, but has kept it quiet for the sake of privacy.
According to E! Online, she is now cancer free and will be the new spokeswoman for the Susan G. Komen for the Cure Foundation.
Read more on Nixon's struggle plus her thoughts on how the show dealt with Samantha's breast cancer diagnosis.
Cynthia Nixon Beats Breast Cancer
Photo courtesy of People.com