It's true. ABC confirms that Drea de Matteo has joined the cast of Desperate Housewives for season six.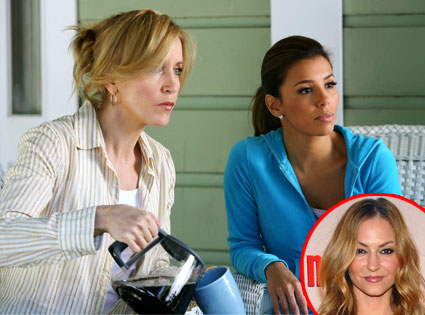 With Edie (Nicollette Sheridan) dead and another housewife getting married, executive producer Marc Cherry needed to infuse Fairview with some new blood before the women start playing old maid instead of poker.
According to our frenemy, she's an Edie-like replacement with a son and husband, except she's Italian. What we're wondering, though, is what this means for her part in Sons of Anarchy. Last we saw, Wendy Case was back from rehab, but it looks like she could be pushed to the background now that she's moving to Wisteria Lane.
Are you excited for Drea to hit prime time again, without [cough] an Italian brother on her hip?
Source: E!Online - Desperate Housewives Casts Drea de Matteo as New Vixen