Wisteria Lane residents, be advised: Stewie's plan for world domination is coming together.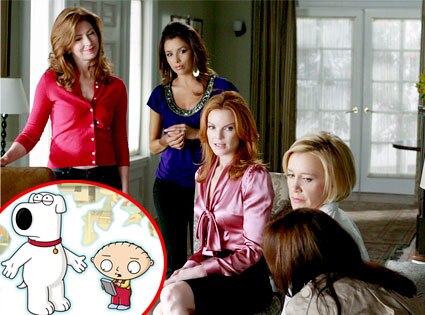 Hot off its historic Emmy nod, Fox's Family Guy scored its biggest audience in more than a year, with 10.2 million assembled for its eighth-season premiere, preliminary Nielsen estimates showed.
Even more impressive, in the 9 p.m. half-hour, Family Guy dominated a downsized Desperate Housewives among young people who weren't watching the football game on NBC.
All in all, it was a pretty ugly night for Housewives.
The pretty: The six-season-old ABC soap ended up as Sunday's most-watched show after football, with 13.2 million fans. The ugly: It lost about 5.5 million fans from last fall's opener.
Source: