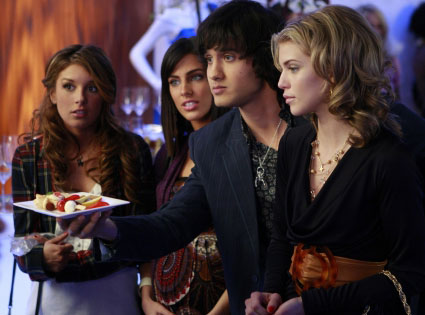 Sex, drugs, alcohol and murder. "Oddly enough all of those things [happen in the finale]," teased 90210 star Rob Estes at this weekend's Paley Festival event.
Wait, murder? "There may be a death at the very end of the season." That's right, kids, someone in America's most famous ZIP code may be saying goodbye for good.
Read on for more - some spoilers included!
E!Online: Death Comes Knocking on 90210's Door
Photo courtesy of eonline.com