When the new season of 90210 premieres on Tuesday, we'll find Annie (Shenae Grimes) still dealing with her prom night hit-and-run.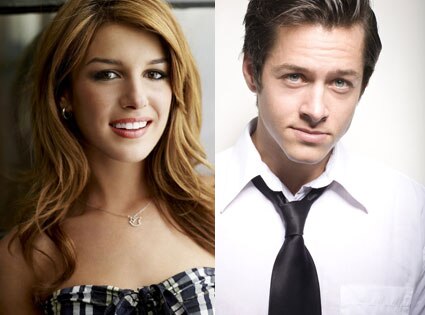 But that's not all she's going to have to worry about.
*Season 2 Spoilers Included!*
A beach club party hook up with West Beverly Hills High School senior and football star Mark Driscoll, played by newcomer Blake Hood, leads to a scandal that appears to have been ripped from any number of Hollywood headlines.
"We get together and I do something I shouldn't have done," Hood tells me.
Uh-oh.
"I take a picture of her that I probably shouldn't have taken and oops, guess what? It gets around a little bit," Hood says.
Despite the messiness, Hood says Mark does try to help Annie get through the sext scandal. "It's definitely a relationship that kind of sticks around for a while," Hood says, adding, "He's a good guy who has done a couple of bad things, has made some mistakes."
Hood, a Dallas native who moved to L.A. three years ago, laughs when asked if he has secret real-life NSFW pics or video of his own stashed away somewhere. "Maybe that's something to strive for," he cracks. "You know you've made it when you have a sex tape."
Source: