Three Rivers (CBS)
Premiere: Sunday, Oct. 4, 9-10 p.m.
Time-Slot Competition: Desperate Housewives, Family Guy, American Dad!, Sunday Night Football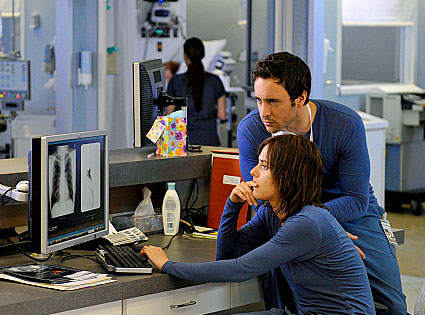 Cast: Alex O'Loughlin, Daniel Henney, Alfre Woodard, Justina Machado, Katherine Moennig
Status: We've seen the original pilot. The latest edition will be released next week.
Should you watch Three Rivers? Read on...
Looking for a new twist on the old-school medical drama? Not a Desperate Housewives fan? Then Three Rivers might be your show. Set in a Pittsburgh hospital specializing in transplant surgery, each episode centers around three stories: the organ donors, the transplant patients and the surgeons involved.
Three Rivers isn't going to win any records, except for maybe worst character name ever on television: The leading man is named--get this--Dr. Andy Yablonski and is played by Alex O'Loughlin of Moonlight fame. Despite his old-man name, Dr. Yablonski is your typical charming, egotistical, genius transplant doctor running through the halls in scrubs two sizes too small (all the better to highlight his bulging muscles). They should have named him Dr. McCopycat.
It's not all bad news in the character department. Watch for a compelling performance from former L Word star Katherine Moennig as Dr. Miranda Foster, the spunkiest, most determined and vulnerable surgeon we've seen since Susan Lewis on ER.
Our biggest complaint about the whole show is the lack of believability. In the pilot episode, the donor's family meets with the transplant patient mere hours after the surgery. We've never heard of that happening, but according to executive producer Carol Barbee, just like open and closed adoptions, transplant patients can meet their donor's family. "The rule of thumb is they try to space it out over several months, maybe even to a year before they put them in touch," Barbee told us. "It's not uncommon, particularly when people are traveling to meet that person, or people are in town, it's not uncommon for them to meet." News to us.
Three Rivers is a fresh concept for an old genre, but it'll get old fast. There are only so many transplants we can watch. If you get sick of Desperate Housewives, flip the channel and you might be mildly entertained.
Verdict: DVR
Source: