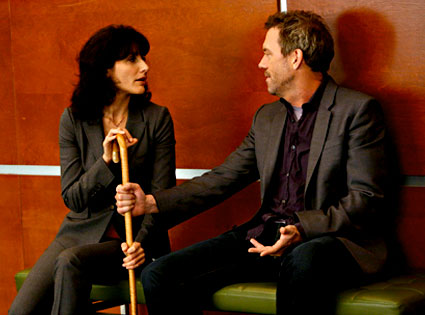 Will House and Cuddy get horizontal? Is Foreteen's number up?
These are some of the burning questions you romance-minded House fans are dying to know, so to celebrate tonight's big 100th episode on Fox, we went straight to Hugh Laurie, his costars and executive producer David Shore to get some inside scoop on the couplings.
Careful though, you might not like what you hear! Here are the heartbreakers the House crew revealed...
House Stars Spill Couples Scoop
Image courtesy of eonline.com