'Abyss' was an excellent installment of the 8th season of Smallville. In fact, I barely noticed the absence of Miss Lane it was THAT good. Not only was the episode pinnacle in terms of plot development but it was also extremely well put together.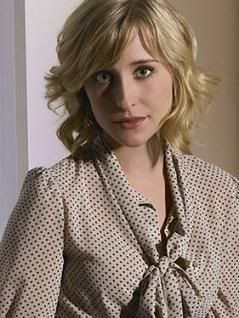 The major point for me of this episode was Chloe now does not know Clark's secret. Chloe and Clark's interactions and how she has helped him with Krytonian related problems has been a massive part of Smallville for so long. So now she doesn't know, that is obviously going to seriously change. No more Chloe protecting Clark, and possibly biggest of all, no more Chloe for Clark to confide in. Personally, (and actually quite selfishly) I don't think it was needed to remove them memories from her. Then again, I also find it extremely annoying when the people closest to Clark don't know his secret. Lois is bad enough, but now Chloe is once again not in the loop, I can foresee myself getting quite irritated by it in the future.
Chloe losing her memories was very well done in my opinion. It was almost like some virtual tornado was sweeping through her brain and the special effects used were top notch. I also enjoyed the idea of Chloe pulling Clark from memory to memory trying to save him. And the scene with the younger versions of themselves was cute and a good insight into their friendship.
Davis' storyline also accelerated this week. And I loved that Chloe was seeing the symbol for Doom given that we know what is coming. Brainiac is also not far behind him either, with him even consuming and taking over the fortress right at the end there. I foresee a huge battle for Clark. One that is far more Superman than Smallville, especially with him now having to face it alone. I did agree aswell that Clark seemed much more mature when he was in the fortress. Effectively losing your friend to save them is something only a true hero could do.
The Davis/Chloe kiss was a bit of a shocker. And for a moment there Davis seemed quite angry and I was worried she would become a victim of his 'black outs'. It is interesting also that he feels that way about her and that, despite now being back to the old Chloe, not knowing Clark's secret and without Brainiac she is still central in the Doomsday storyline. He will either end up trying to hurt her, or she will be his only link to any form of humanity he has ever had.
In conclusion, this episode got me very excited about what is to come. It kept me enthralled all the way through and was great in terms of character and plot development. I have a fair idea of whats to come, and I have a lot of anticipation for it. I'm certain that the next few episodes will be Smallville back to its best - and on top form.