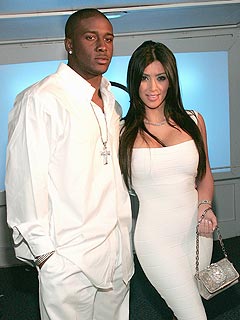 George W. wasn't the only Bush having a difficult time on election night.
Kim Kardashian's boyfriend Reggie Bush found himself in a heated political exchange - with a fellow Barack Obama supporter!
"Reggie and I had this two-hour long conversation at the end of the night," Kardashian told PEOPLE after Wednesday's Dancing with the Stars taping. "We got so carried away that we had to call his mom. We had to call my mom, it ended up in this huge conference call."