The third season of the network's mystery has been receiving abysmal ratings. Damages has been averaging under a million viewers per episode (yikes!) and in the key 18-49 demographic it's only managed a .2.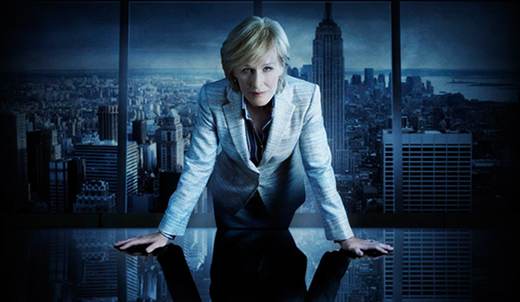 Yeah, that is as bad as you think it is. That's why FX decided to pull the plug on their critically acclaimed series and not renew it for a third season. And who can blame them, right?
Of course, we could actually see a fourth season of Damages, but not on FX. In a recent trend of cancelled shows getting saved by other networks, satellite provider DirecTV is considering picking up the series, and co-producing with Sony. This is very similar to what happened to the football drama Friday Night Lights last year. Sure, it was a great show, but ratings couldn't keep it up, so DirecTV swooped in and saved it.