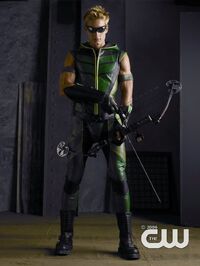 Smallville is back - and it was definately worth the wait. This was a brilliant episode and layed some ground work for the rest of the season. I thought it was really tight and a fast pace which can be lacking in episodes. There weren't any scenes that didn't need to be there or felt boring.
What I enjoyed
- The opening scene with Clark and Lois was one of my favourites, it's nice to finally see them as a couple.
- More Chloe on screen than in previous episodes.
- Even though I thought Season 8 was amazing I like Clark and Zod actually interacting, it mirrors his relationship with Lex towards the end, instead of worrying about the big bad from a far and not being involved until the finale as was with Doomsday.
- Zod's scene with Lois.
- Seeing events and Zod's plan begin to unravel as they head towards the future we saw in Lois' flashes.
- More Mia and Oliver teacher/student storyline.
- The fact that Oliver didn't go all dark and bad again.
Things to improve
- Tess please (I realise this was one episode but I really like her character).
- Oliver to stop liking Lois in that way.
- Sort Chloe out.
She is one of my favourite characters and I want to see some of her old personality back, a little less intense. She needs to get out of Watchtower and into the world. It seems she and Lois never have any screen time together anymore. Also she never has any friend scenes with Clark either, always business with her explaining things and him rushing off. I don't know if this is her storyline for the season or they have just let her fall the the wayside for now. She had a fairly separated life and depressing time last season so she needs some lighter moments.