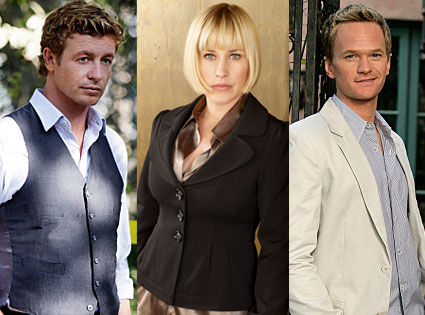 Good morning, TV fans! CBS has just announced its new schedule for next year and here are the highlights about the shows you already know and love!
Is CBS the greenest network of all? After NBC dumped Medium in the trash yesterday, CBS plucked it out of cancellation oblivion to recycle/reuse it in a new way. Medium will be joining Ghost Whisperer on Friday nights over on the Tiffany network. And thank god, too. A world without the DuBois family is a world we don't really want to live in! Thanks to the CBS network peeps for making this happen!
First-year hit The Mentalist is going to the big-time: Look for it on Thursdays at 10 p.m. next year.
The NCIS spinoff, titled NCIS: Los Angeles, has been picked up and will air after the original on Tuesday nights.
The Unit, Without a Trace and Eleventh Hour have been canceled.