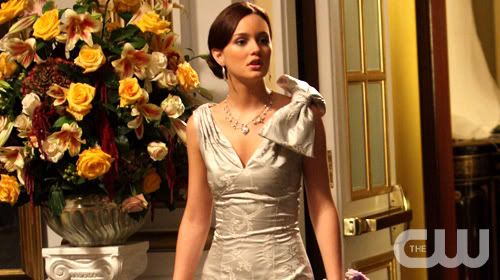 1. What was your favorite Gossip Girl quote from the episode?
DANdy: During the classic Serena-Blair cat fight, Blair screamed "ow, my headband!" after Serena dared to focus her (hot!) might on Blair's band. I laughed out loud at Blair feeling the pain of her favorite accessory.
Mister Meester: Nate's question to Dan, "Do you ever get tired of carrying around that chip on your shoulder?" This is the kind of zinger he probably thought up months ago and was just waiting for the right moment to (anticlimactically) use.