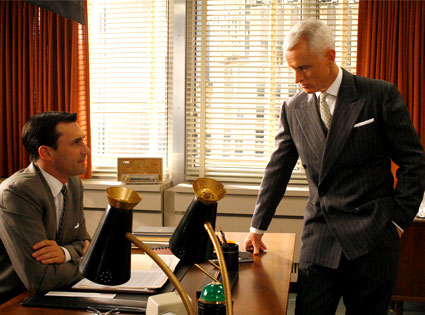 WATCH MAD MEN EPISODE 3 SNEAK PEAK HERE
Mad Men season 3 is under way and the first 2 episodes had some pretty huge surprises. Anyone else wondering how Don got back at Sterling Cooper after quitting??? I imagine that will be explained.
Anyways, here is a major extended sneak peak. Enjoy!