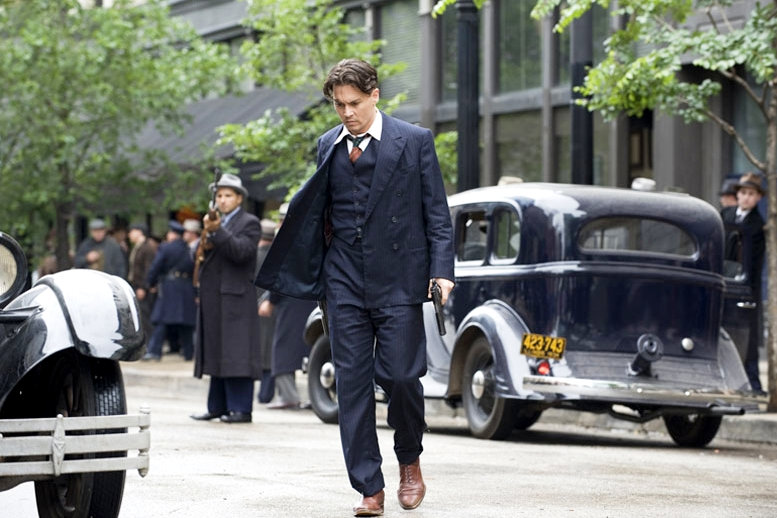 A brand new featurette of "Public Enemies" has made its way out. Filled with footage from the forthcoming crime drama, the video contains also commentary from director Michael Mann as well as two of the movie's stars, Johnny Depp and Christian Bale. All of them discussed mostly on John Dillinger who becomes the center of the story in the movie.
From the director of "Collateral" comes "Public Enemies", a movie about charismatic bank robber, John Dillinger, whose lightning raids made him the number one target of J. Edgar Hoover's fledgling FBI and its top agent, Melvin Purvis, and a folk hero to much of the downtrodden public. It is adapted from Bryan Burrough's book "Public Enemies: America's Greatest Crime Wave and the Birth of the FBI, 1933-34".
Aside from Johnny Depp and Christian Bale, the crime drama for Universal Pictures features also the likes of Marion Cotillard, Channing Tatum, Giovanni Ribisi, Stephen Dorff and Billy Crudup. "Public Enemies" will raid theaters across the U.S. on July 1.