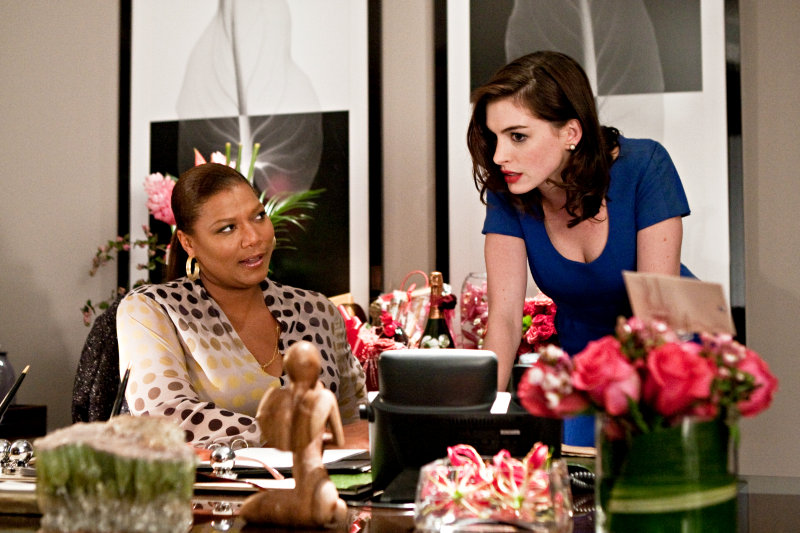 This weekend has really become the time for "Valentine's Day". During the long U.S. President's day weekend as well as Valentine's weekend, the Garry Marshall-directed film has attracted moviegoers to go to theaters, collecting an estimated $52.4 million from ticket sales. Thus, the romantic comedy has claimed itself as the winner at this weekend box office chart.
Similar to "Dear John" success, female audience once again had a big role in "Valentine's Day" great achievement. According to Paul Dergarabedian, president of the box office division at Hollywood.com, 70% of the audience of the star-studded movie, which has just been released on Friday, February 12, were women.
"Valentine's Day" was followed by two other newcomers, "Percy Jackson & the Olympians: The Lightning Thief" and "The Wolfman". The fantasy movie which comes from the director of first three "Harry Potter" films, Chris Columbus, sat on the second place with a take of $31.1 million while the Benicio Del Toro-starring horror landed the third spot with an estimated $30.6 million haul.
Meanwhile, "Avatar" keeps making money by adding another $22 million to its domestic cume. Though so, the James Cameron-directed sci-fi dropped two slots to the fourth place on its ninth weekend. Meanwhile, last week champion "Dear John" did not manage to maintain its glorious moment for a quite long time as it now only managed to secure the fifth position with an estimated $15.3 million gross.
To Read More Click Here.