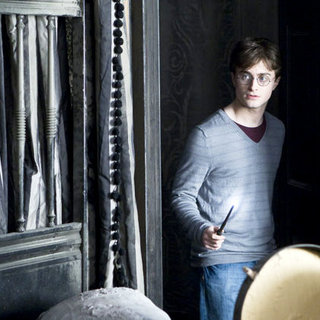 "Harry Potter and the Deathly Hallows" perhaps will be the most entertaining movies among the film franchise. According to The Hollywood Reporter, Warner Bros. Pictures have decided that two parts of "Deathly Hallows" will be entirely converted into 3-D.
The studio reportedly has seen 3-D version of footage from upcoming "Clash of the Titans" and they are pleased with the test that they want to release not only the epic movie but also "Deathly Hallows" in 3-D. Warner Bros. refused to confirm the news on Tuesday, January 26, but the site claimed the studio will release the official announcement soon.
Serving as the final chapter of the "Harry Potter" film series, "Harry Potter and the Deathly Hallows" will follow Harry Potter, Ron Weasley and Hermione Granger who leave Hogwarts behind and set out to find and destroy the Horcruxes-the secret to Voldemort's power and immortality. Daniel Radcliffe, Emma Watson and Rupert Grint will all return to reprise their roles as Harry, Hermione and Ron respectively.
"Harry Potter and the Deathly Hallows: Part I" is due for November 19 release in both U.S. and U.K. Meanwhile, "Harry Potter and the Deathly Hallows: Part II" is slated to be premiered on July 15, 2011.
As for "Clash of the Titans", it centers its story on Sam Worthington's Perseus. Helpless to save his family from Hades, he volunteers to lead a mission to defeat the vengeful god of the underworld before Hades can seize power from Zeus and unleash hell on earth. The action drama is set for March 26 release date in the U.S.