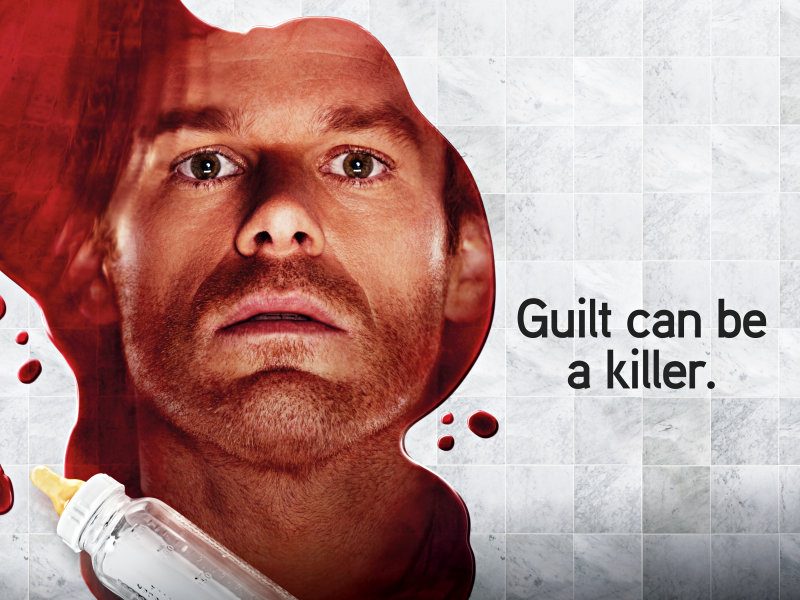 The blood, the bathroom floor and the baby bottle all lead to Dexter's guilt. The new posters released by Showtime for "Dexter" season 5 symbolize what happened in the last season's finale and what is inside the serial killer's mind. For the first time in his life, Dexter feels human emotion due to Rita's death.
For those who have not watched the fourth season, the DVD and Blu-ray have been released on August 17. Dexter was in shock when he went home to discover his baby lying in Rita's pool of blood. Dexter takes it as his fault for he did not kill Trinity while he got the chance.
To Read More Click Here.