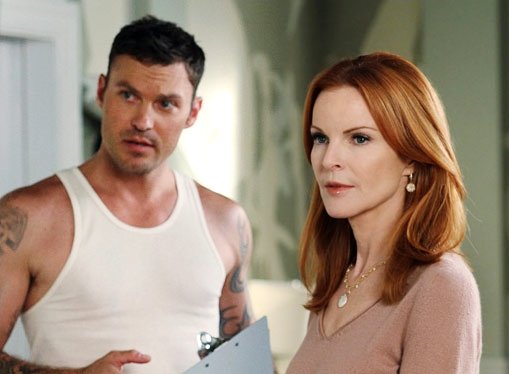 ABC gives an inside look into the making of "Desperate Housewives" season 7 trailer which picks up the theme of old wild west movie. "There's a storm brewing in Wisteria Lane, changes [are] coming. This whole commercial is about them [the housewives] meeting up and facing it," director Joseph Kahn said.
More can be plucked up from watching the behind-the-scene featurette. There's the scene where Lynette introduces Vanessa Williams' character Renee to the other housewives and also there's a glimpse of Brian Austin Green in his heartthrob role, Keith.
To Read More Click Here.